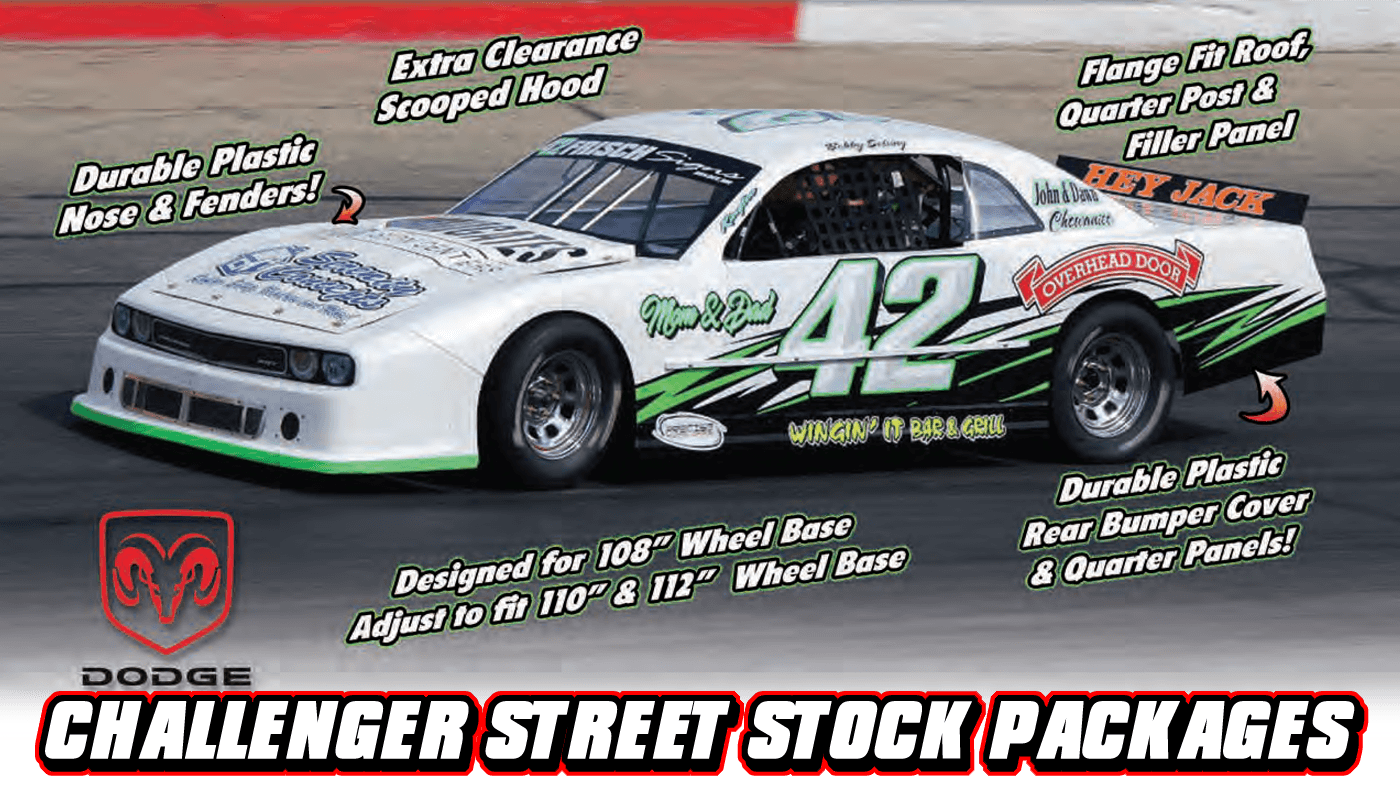 Base Price – $1,595.00
Includes Durable Plastic Nose & Rear Bumper Cover, Plastic Fenders, Plastic Quarter Panels, Composite Roof with window Ledges, Quarter Post & Filler Panel. Composite Camaro Scoped Hood & Cowl Panel. Aluminum Doors, Rocker Panels and Deck Lid.
Base Price – $2,113.00
This package includes our A package PLUS…
Preformed wrap around Front & Rear Bumper Bars, preformed Hood Pin Bar & Tail Pin Bar with hood pin tabs. Durable Master Graphics kit and Quarter Window Decal kit. Deck Lid Hold Down, 10 pc 3/8″ Hood Pin kit with Clips and 4 Cowl Pin Brackets. Preformed Grill Screen, 1/8″ flat mar resistant Front Windshield blank (uncut, undrilled and not blacked out).
Base Price – $2,745.00
This package includes both A & C packages PLUS..
Oversize rear window (uncut, undrilled, and not blacked out), Front & Rear Bumper install kits, 8 black powder coated Adjustable Fender Braces, Front & Rear Roof Supports, 5×60 Aluminum Spoiler, 3 pc Front Window Brace kit, 2 pc Rear Window Brace kit. 4 pc adjustable clamp on Body Brace kit, 250 pc Multi Grip premium small head painted rivets. 250 pc 3/16 Aluminum Backup Washers. Pre slotted Plastic Valance (choice of color) & Valance Attachment kit.
Each body component is made to properly fit existing panels perfectly, every time.