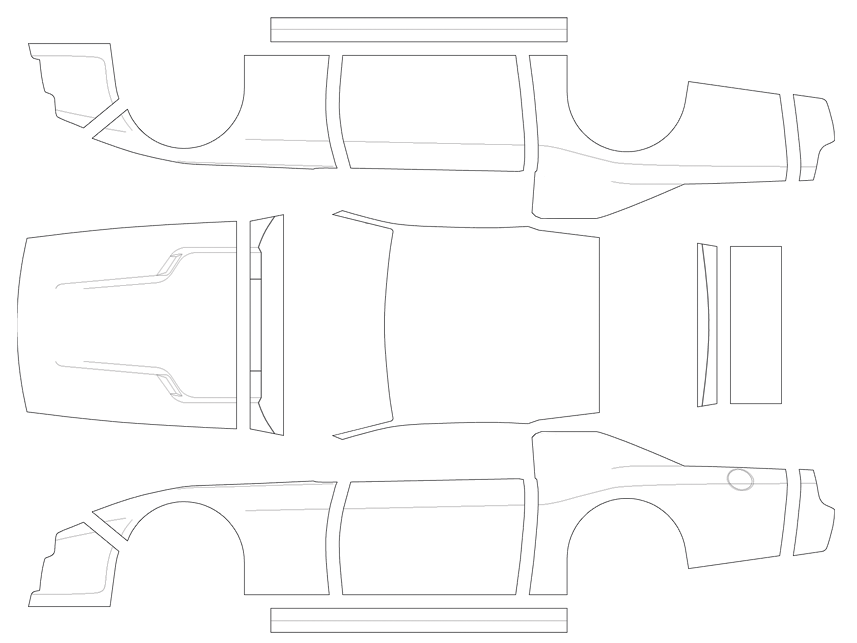 Dodge Challenger A-Package
Product Description
(This package includes all of your basic body panels)
Flange Fit Composite Roof, Scooped Hood, Quarter Panels, Fenders, 2 pc Nose, 2 pc Rear Bumper Cover, Flange Fit Deck Filler with integrated lower window base and package tray area, Flange Fit Cowl Panel with integrated lower window base and dash starting edge, Removeable center hole for cowl panel with 2.5" x 20" cowl air induction hole, Aluminum Doors, Rockers and Deck Lid.
*Painting your body can add up to 30lbs to its weight if you prime and seal it. Much of that added weight is up to 48" in the air which is not what you want on a race car. Our precolored bodies do not add any extra weight… A Great weight savings and its more economical than painting!
offset package includes plastic nose & rear bumper covers.
metric package includes composite nose and plastic rear bumper cover.